As a service-based business owner, issuing invoices, tracking expenses and payments, and all things accounting are more than likely part of your weekly, if not daily routine.
But if you don't have the funds to hire a bookkeeper or if accounting isn't your thing, as were the cases for me, it's easy to procrastinate on these daunting all-important tasks.
With all the online companies out there nowadays touting themselves as the best solution ever to make handling your finances easier, who should you choose?
Well, I've done my research, and hands down, Freshbooks was and still is the no-brainer choice. And today, I'm sharing why your company would benefit using them as well.
Disclaimer: This post contains affiliate links. Meaning, at no cost to you, I will earn a commission if you click through and make a purchase. I only recommend tools or companies that are beneficial to my biz and I believe would be the same for yours. I am not paid to endorse. You can read my full disclosure here. Thank you for supporting my blog.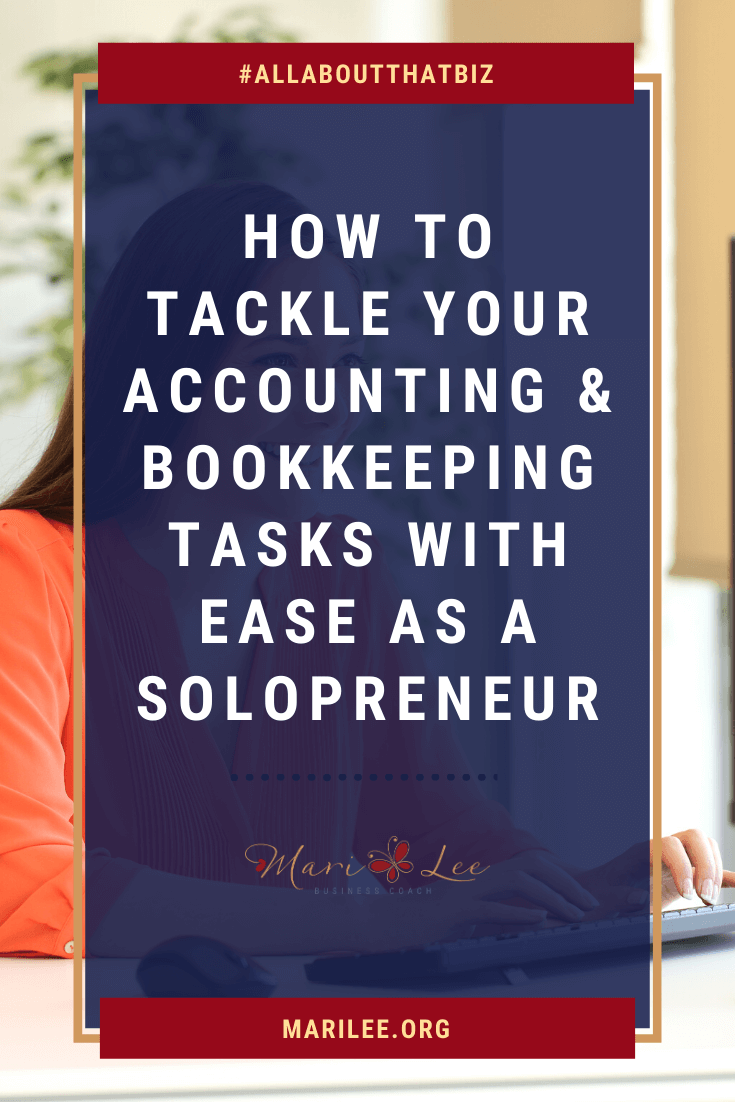 What is Freshbooks & What Do They Offer?
Freshbooks is an all-in-one small business invoicing and accounting software that has been featured in many publications, such as Forbes, CNET, Bloomberg, and more. And their claim to fame is helping service-based, small business owners and the like, spend less time on overwhelming paperwork and more time doing work you love.  
Here are the real deets on how they help you do that.
The advantages of their invoicing allow you to create professional invoices, accept payments, get deposits, and more.
With a pre-set template, you enter your info into the corresponding fields, and within minutes, your invoice is created.
While it's pre-set, you certainly can customize it by adding your logo and offer a personalized thank you note as well. 
Note: All graphics depicting features, revenue, etc., are for illustration only. They are the property of Freshbooks and are not actual documents from my business.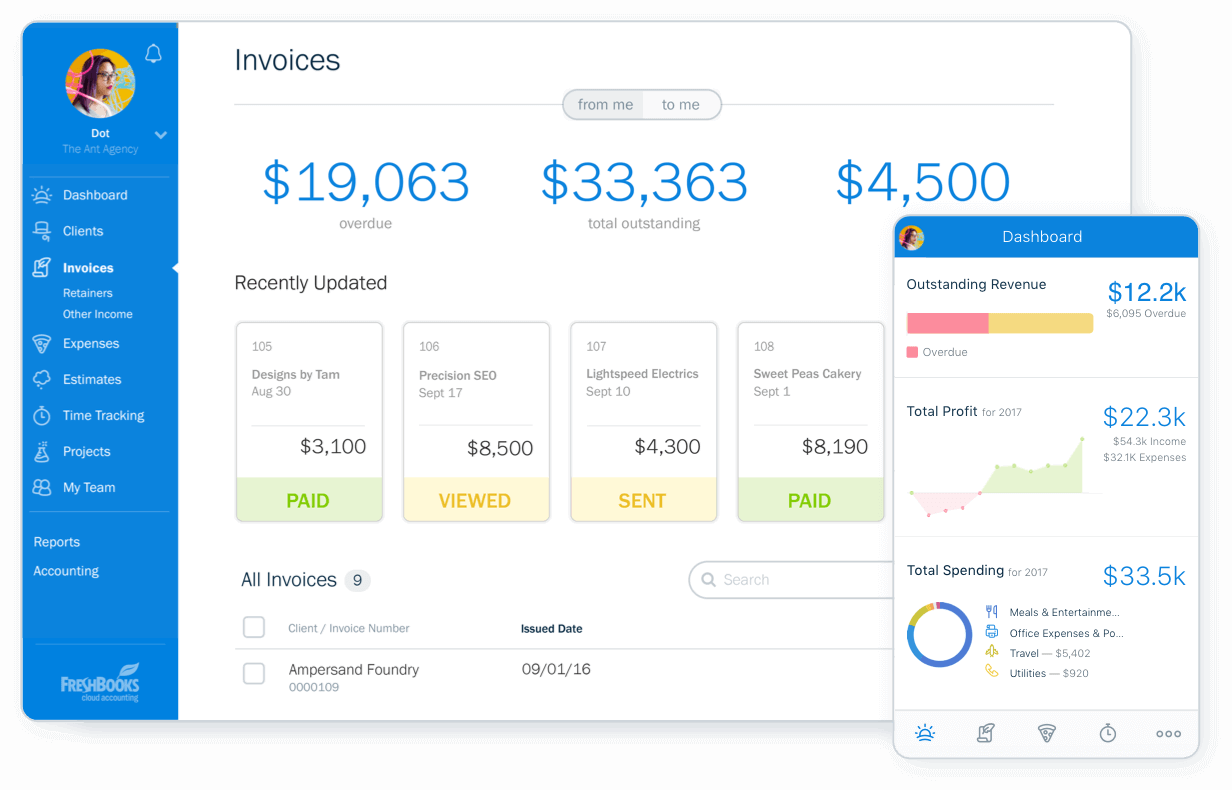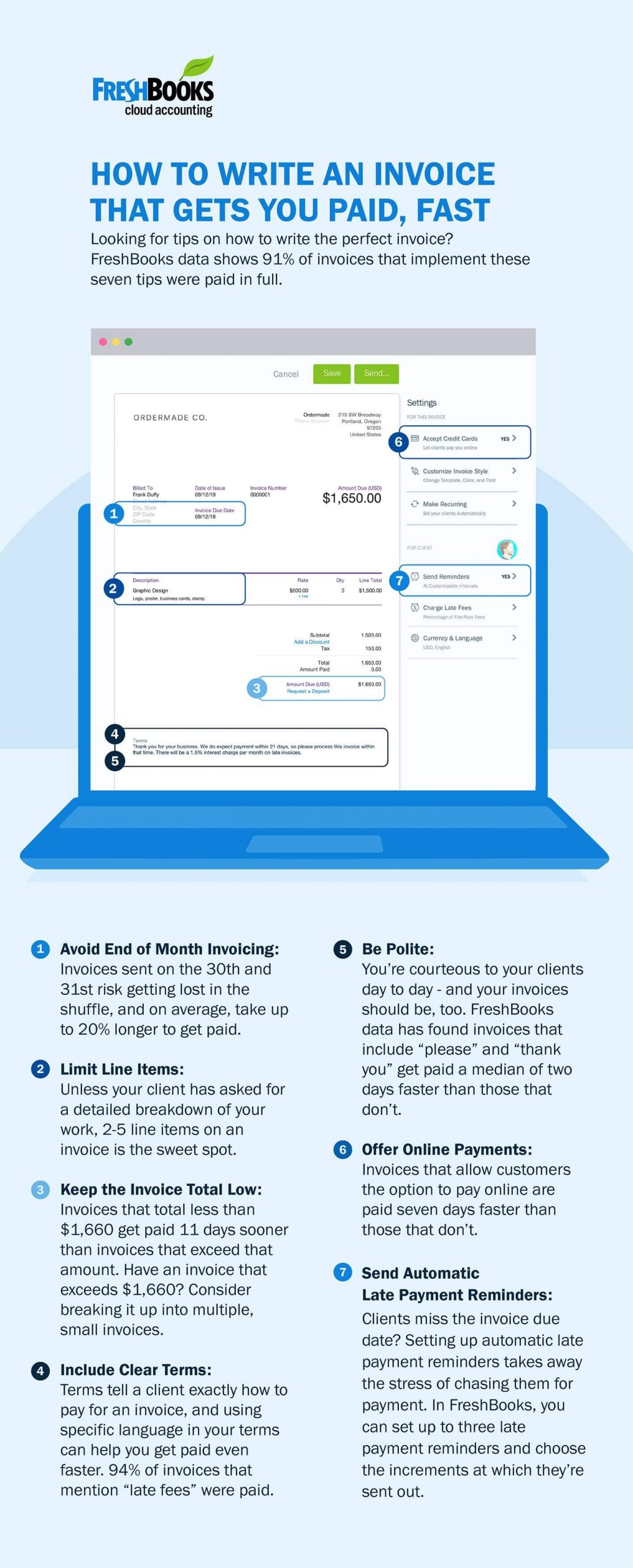 On the go? No problem. Download the app, and you will still be able to create professional invoices, say goodbye to paper receipts, stay on top of meaningful conversations, never miss an update, and always sync across your desktop/laptop. 
Eye View of Your Biz's Financial Health
With Freshbook's accounting section, you get an eye view of how your business is performing. Come tax time, you can share such reports with your accountant seamlessly.
And this is only the tip of the iceberg.

In summary, Freshbooks offers you the opportunity to 
make your business look more professional with customized invoicing
get paid faster
cut down on paper records
record business transactions on the go
and has everything you or your accountant need to stay organized year-round + be 100% ready for tax season
The best part of all, you get all these bookkeeping and accounting features without paying thousands of dollars. So not only does it cut back on the stress of getting these tasks done, but it also keeps money in your pocket. Win-win!
Hopefully, you can see by now why 97% of the 24 million Freshbooks users recommend them.
With all the work you've got on your hands as a solopreneur to run your business and keep it afloat, utilizing a system that allows you to manage the financial side of your biz with ease is one less thing you have to worry about.
Join now and you get 60% off for the first six months. You'll be glad you did.