GET FREE ACCESS TO MY LIBRARY OF RESOURCES FOR WOMEN COACHES,
CONSULTANTS, AND OTHER SERVICE-BASED ENTREPRENEURS
Whether you want to start a side hustle to earn extra money;
get unstuck so you can grow your biz and leave your 9 to 5; or get your life back without sacrificing the success of your biz (or do all three), I can help.
Sign up and you will receive the super top secret password to the library and all the goodies that come with being a subscriber insider, such as …
Access to ALL Free Downloadable resources in the library (outlined below) + all future freebies I create
Early bird announcements about upcoming webinars, courses, and offers
Access to my private Facebook community
Monthly newsletters filled with helpful articles, tips, and more
Discount codes and exclusive VIP pricing
Other notifications containing info to help you launch, grow and scale your biz
Don't worry. I will not clog your inbox, and if you ever change your mind, you can unsubscribe at any time using the link provided at the bottom of every email. If you ever want to leave the private community, click the 'leave group' option located under the cover photo.
You started your biz to help people, make an impact, and earn a steady income. 
This guide and workbook help you attract your ideal clients and have them come knocking on your virtual doors.
START A BIZ & FIRE YOUR BOSS
Ready to quit your day job and work for yourself? 
Discover 7 top side hustles prime for turning into a profitable full-time gig. 
START YOUR BIZ ON THE RIGHT FOOT
So much goes into starting a business, even an online one. 
Discover 7 things not to do, so you'll instantly start on the right foot and have a leg up on your competitors.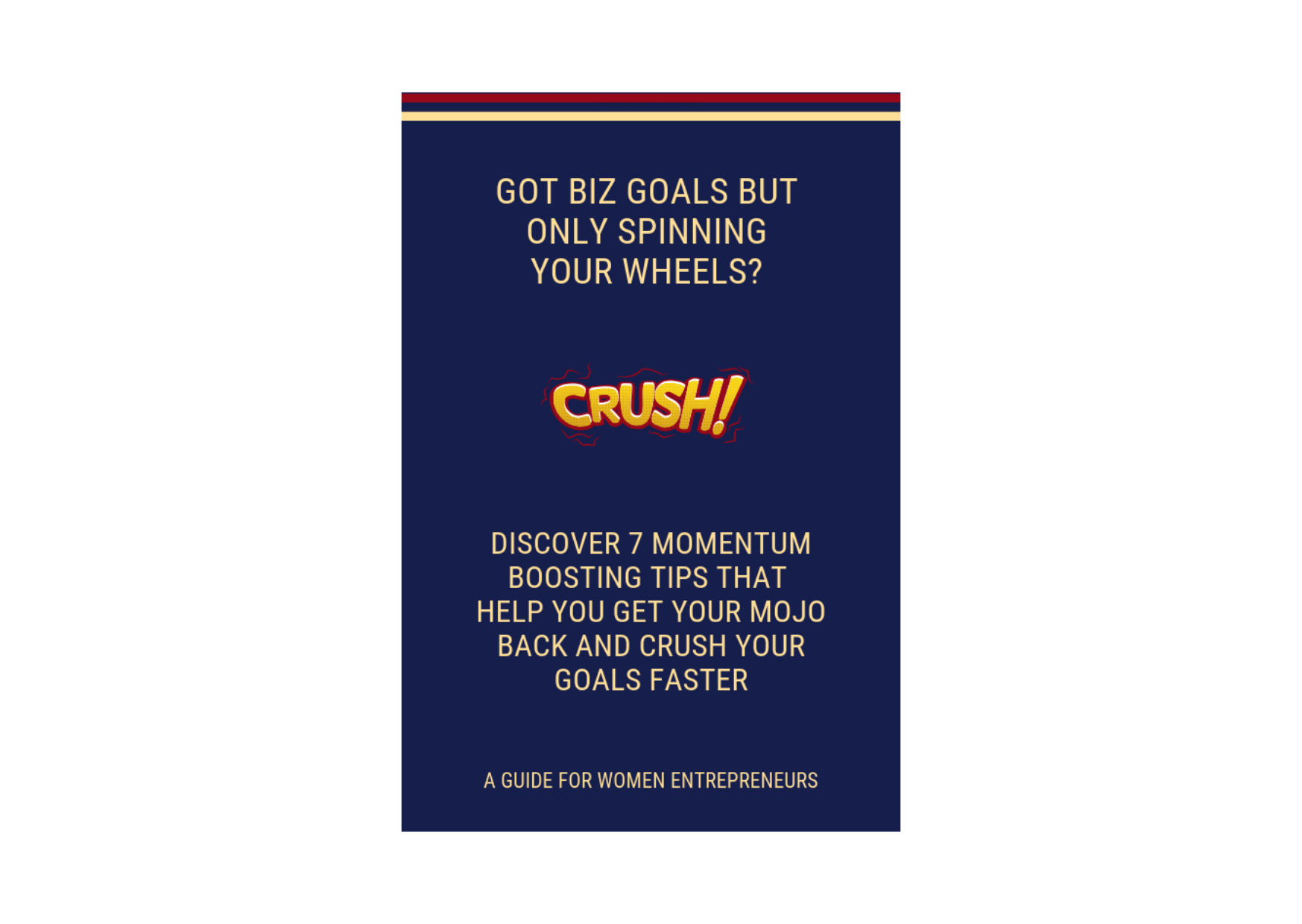 You have business goals you want to achieve but feel like you're only spinning your wheels, getting nowhere. Thus, giving up seems to look like the better option. 
Discover 7 momentum boosting tips to get your mojo back and crush your goals faster. 
SAY GOODBYE TO OVERWHELM & HELLO TO THE HAPPINESS
YOU'VE LONG WANTED
You're pushing yourself to the limit and nearing your wit's end (or you're already there).
I'll show you how to ditch the overwhelm and take control of your life starting today without sacrificing the success of your biz.
Get Instant Access to the Resource Library
Already a Subscriber? Login Here