As you might imagine, there's quite a bit that goes into running a business and keeping it afloat, even one that's online.
That's why whether you're a one-woman business owner like me, or you utilize the services of a VA (virtual assistant) or have a big team, finding strategic ways to do what needs to get done behind-the-scenes is a must.
In that light, I've been scoping out and implementing various systems and tools over the last year to minimize the stress on me, serve my clients more efficiently, and scale my business with ease.
I'm happy to share these same tools and resources with you because the faster you can incorporate the right systems into your daily operations, the better your biz will run and the less overwhelmed you will be. So here's the insider scoop of the bells and whistles I use.

Disclaimer: This post contains affiliate links. Meaning, at no cost to you, I may earn a commission if you click through and make a purchase. I only recommend tools or resources that are beneficial to my biz and I believe would be the same for yours. I am not paid to endorse. You can read my full policy here. Thank you for your support.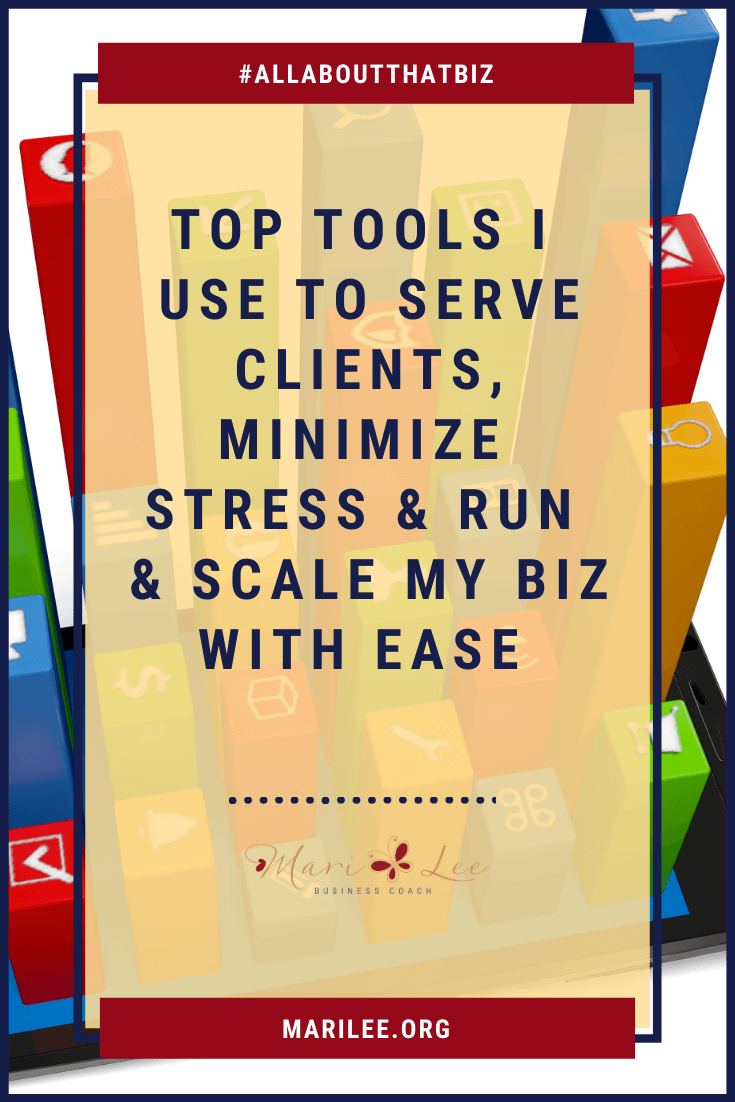 Online Scheduling Calendar
Acuity Scheduling
I am genuinely thankful for each of my one-on-one private coaching clients. I'm also grateful they can schedule their appointments because it makes it easier for them and me. With Acuity, my clients can see when I'm available, select a day and time that's best for them + sync it to their calendar in one fell swoop. Soon after they schedule their appointment, it syncs to my calendar as well.
Aweber
As you've probably heard, building an email list is crucial to your biz. And having a service that helps move subscribers through your funnel is just as important. For me, Aweber is the best email marketing company hands down. Their monthly price is a few dollars more than others, but they offer 24/7 customer service, and that, my friend, is well worth the extra few dollars.
Case in point. When I first started my business, I used Mailchimp as my provider because they were free up to 2000 subscribers, which they still are free. But you get no support with free accounts, so you're left fending for yourself. And when you don't know what to do – like I didn't – you stay stuck. When that happened on more than one occasion, I knew I had to make a change. And that change was with Aweber.
Whether I've reached out at 3:00 a.m. (I'm a night owl so that's an optimal time for me to contact them) or 3:00 p.m., they're always there to lend a hand or provide an answer.
Start your free trial by clicking the image below.
 
MiloTree
MiloTree is a WordPress plug-in that I stumbled across that I wish I would have found sooner than I did. It is a tool that helps you grow your social media followers on various platforms or increase your regular subscribers.
The way it works is you connect the accounts you want to your smart pop-up, download the zip file they send to your email, and then upload the file as a plug-in on your website. While that may sound complicated, it only takes two-three minutes, if that.
Like magic, the pop-up will then show each time a visitor lands on your website. And if they visit more than once, the tool will show a different platform each time.
It is the best, less intrusive pop-up that helps build your tribe effortlessly.
Try it for 30 days free.

PayPal and Stripe
I use both third-party providers for processing my client's payments. Doing so allows more flexibility to my customer base. 
Accounting & Bookkeeping Software
FreshBooks
Accounting has never been my area of expertise, but with the help of FreshBooks, you'd never know it. From invoicing to tracking projects/sessions to bookkeeping and more things in between, all I have to do is click here and there, fill the requested info into the block, and voila I can create professional forms + have a big-picture view of my biz's financial health. So it's like I have an accountant but without paying thousands of dollars throughout the year.

Zoom
My 1:1 private coaching sessions are held by phone, Skype, or Zoom. Skype and Zoom are both video conferencing providers, and while there are a few differences, they have many similarities.     
Free Conference Call 
There are many webinar providers out there, but FreeConferenceCall is the best option for me. Their features match those of the "top" platforms while saving you cash by not having to pay a monthly or per-service fee. 
Skype
I like having a dedicated business number, so I opted to purchase a Skype phone #. Using the app, I can either answer calls on my computer or my phone. Or I can send them to voicemail too.
Each month, I pay a small fee for the phone number and also pay a quarterly subscription fee.
Website/Blog/Social Media Analytics
Google Analytics 
This tool gives valuable insight into the visitors on my website. Meaning it shows the pages they visit, how long they stay on a page, demographics, popular blog posts, and other info. I am then able to use the info gleaned from my stats for purposes such as creating new content related to the higher-ranked blog articles, retargeting ads on Facebook or Pinterest, and so much more.
That said, the MonsterInsights plugin makes connecting Google Analytics to your website a cinch. Instead of having to look for your tracking code and transferring it over to the backend of your site + other steps, you only need to download the plugin, click the button and follow the easy instructions. Within minutes, your analytics is up and running.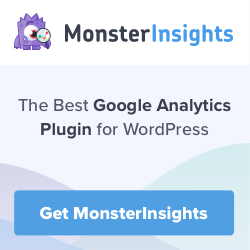 Grammarly
This writing tool is a godsend to me. And if you're not an English scholar, it will be one of the best things since sliced bread for you too.
I can write until my heart's content on my subject matter without worrying if I've missed a comma, colon or period, or confused "your" with "you're," or made any other snafu.
It's a load off my mind knowing I'm presenting my writing in its best form possible.
Google Drive 
When I started my business, I started saving my files (i.e., – graphics, forms, documents, etc.) in Google Drive. I've had no issues at all, so there's no reason for me to switch to another provider.
Canva
Canva is fantastic for creating graphics. While I have the paid version, the free plan offers everything you'd want and need to make beautiful designs for social media posts, freebies, resources, and more. 
Even if you've never created a graphic before, with the hundreds of templates you can select from, you'll still come away with a beautiful finished product that you'll be happy to publish. 
I'm not even sure how I learned about Canva, but I'm so glad I did.
PDFescape & ILovePDF
Both of these sites are handy tools.
With PDFescape, I can turn my online resources into fillable forms. And with ILovePDF, I can compress the size of my documents, which makes it easier to send a larger file by email and also helps the material to load faster when my clients access the file. These are just a few of the features I love with these respective companies.
Yoast SEO WordPress Plug-In
Yoast SEO is the #1 WordPress SEO plugin. It's a great tool that helps me ensure my site is optimized, which results in better visibility on search engines, social media, and more. 

YOUR TURN
Tell me in the comments below what is the #1 tool that's made a great difference in your biz.