Imagine how awesome you will feel when the 'cha-ching' pings of paying customers start blowing up your phone …
The Prospect Follow-Up Planner is the practical, step-by-step, planner that helps you
turn new leads into customers in (as little as) 7 days
You're an online entrepreneur with big plans to build your empire. You've got your website or landing page in place, your social media account created, and you're ready to promote your service and offer.

You want to …


Stand out and get seen
so your dream client
can find you
Fill your calendar with one-on-one customers (and have others knocking on your virtual doors waiting on their chance
to work with you
Grow and scale your biz
through courses, retreats, programs or the like
To help accomplish these goals, you know you need to …
Target the right audience
Offer the right freebie opt-in
Build a robust email list
with the right follow-up nurturing
But there's a problem (or two or three) …
You struggle with narrowing your niche. You're worried that if you don't serve everyone, you'll lose business.
You struggle with creating a compelling opt-in. You get stuck on things
like the type of offer, content, and design. Or you've got the juiciest offer,
but your messaging misses the mark.
You struggle with engaging your list. Either you don't know what to say
or have no strategy in place to make it easy for you to share content
and check in on your subscribers (or a little bit of both). So you do 
nothing … and, most importantly, earn nothing … or very little.
Without the right audience, opt-in, and strategy,
you're realizing that building a profitable, scalable biz is almost impossible. 
IF YOU'RE READING THIS, YOU PROBABLY FIT INTO ONE OF THESE SCENARIOS:
You know your target market, created an awesome free thing, and readers jumped
on your lead magnet/freebie like hotcakes. But after opening the email with their
freebie, they went silent or maybe even hit the unsubscribe buttons and left as fast
as they came. 
You have no idea who your target market is nor know what awesome free thingy
you should create. Which means you have no list, and you're starting from scratch. 
Regardless, you both have the same goal. You want to hear the 'cha-ching' pings of paying customers blowing up your phone. Starting today, the odds will be tipped in your favor.   
There IS A WAY to attract and build a healthy email list of raving subscribers (because a healthy list means your people are engaged and eager to hear what you have to say and offer)
There IS A WAY to coax them from the "prospect" side of the ledger to the "buyer" side without being annoying (because who needs icky sales tactics)
There IS A WAY to do it in as little as 7 days (because the faster you do, the higher your profit will be)
THE PROSPECT FOLLOW-UP PLANNER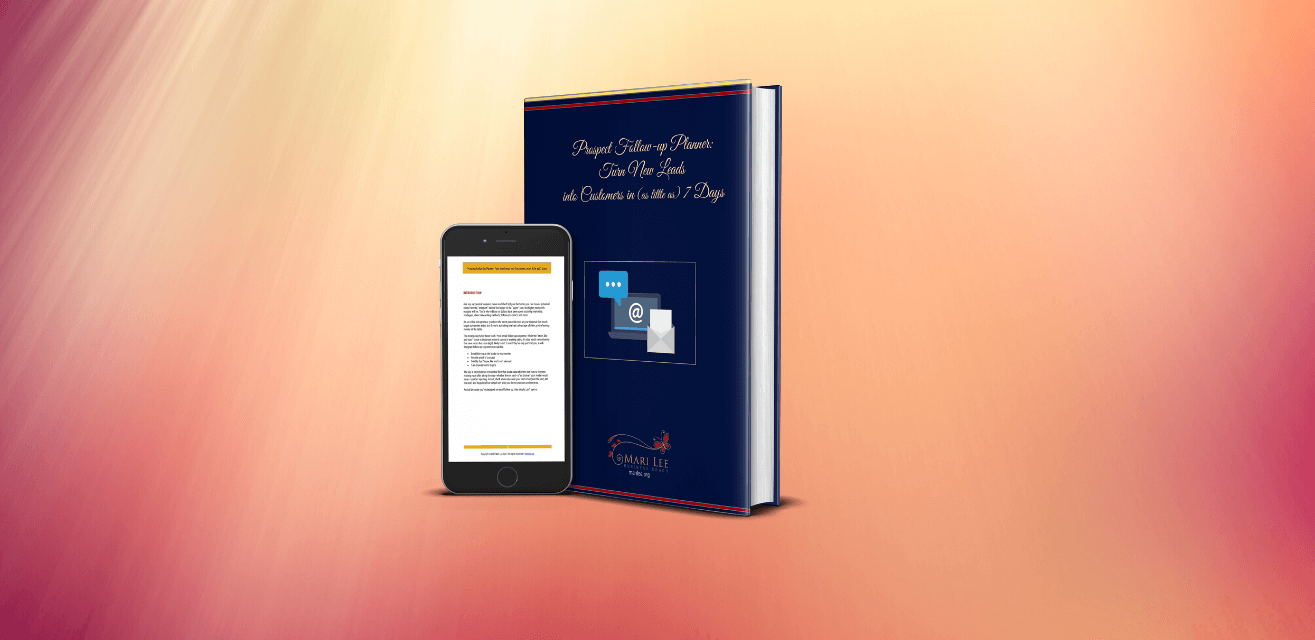 With this planner, you discover:
Insight on defining your dream client, and creating the best opt-in
incentive
Exactly how to strike the right balance between information and sales offers
How to get your emails noticed
and opened
3 key elements of crafting compelling calls to action (CTA) and why you should always include a CTA in your email 
The step-by-step process to create your irresistible follow-up email sequence that turns browsers
into buyers
The #1 thing savvy marketers do for consistent business growth
What you must give your customers before asking them to consider your offer
How putting your email campaigns on autopilot help you better support your potential and future clients, and create a recurring stream of income … without having to lift a finger
Ideas for your freebie/lead magnet/opt-in that grab attention and stand out 
Ideas on content to include in your emails
Examples of click-worthy subject lines
Ideas for your calls-to-action
Sample of automated email sequence flow

I'm giving you my template swipe file –
9 Fill-in-the-Blank High-Converting Headlines
for Your Opt-in/Freebie/Lead Magnet. 
So now you have even more ways
to grab the attention of your readers.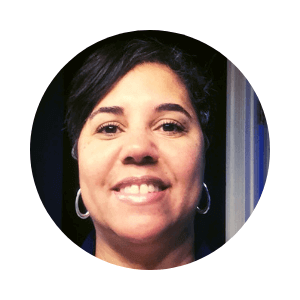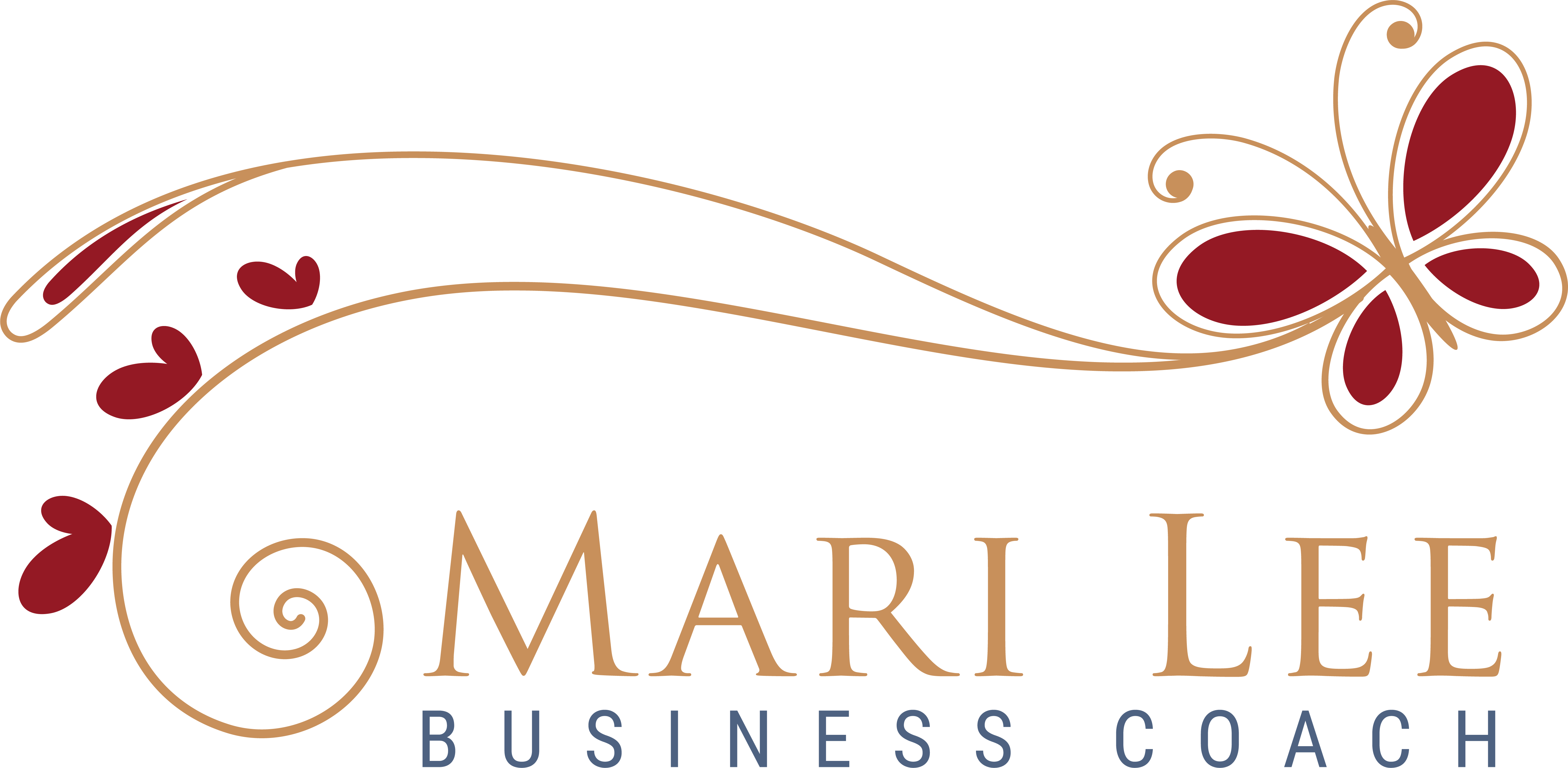 I'm an enterprising business coach for motivated, ambitious, service-based women entrepreneurs who want to fire their boss and work only for themselves. But they're biz isn't growing (or they're just starting) and don't have the funds to up and quit.

If you're in the same boat as them or simply need a new strategy to gain more sales, I created this planner for people like you. 
You didn't start your business for it to be a hobby and make little or no income, but to earn good money, do work you love full-time, and make an impact. And my superpower is helping you launch, grow and scale with ease. I'm on a fiercely committed mission to make your leap toward or journey as a main gig lady boss as painless as possible.  
If you're ready to ditch your soul-sucking 9-5, it's time to kick your biz into gear and start creating the income and stability you need so you can do it. And the Prospect Follow-Up Planner is the one-stop planner with all the tips and strategies to engage your list and turn new leads into paying customers in as little as 7 days (without lifting a finger).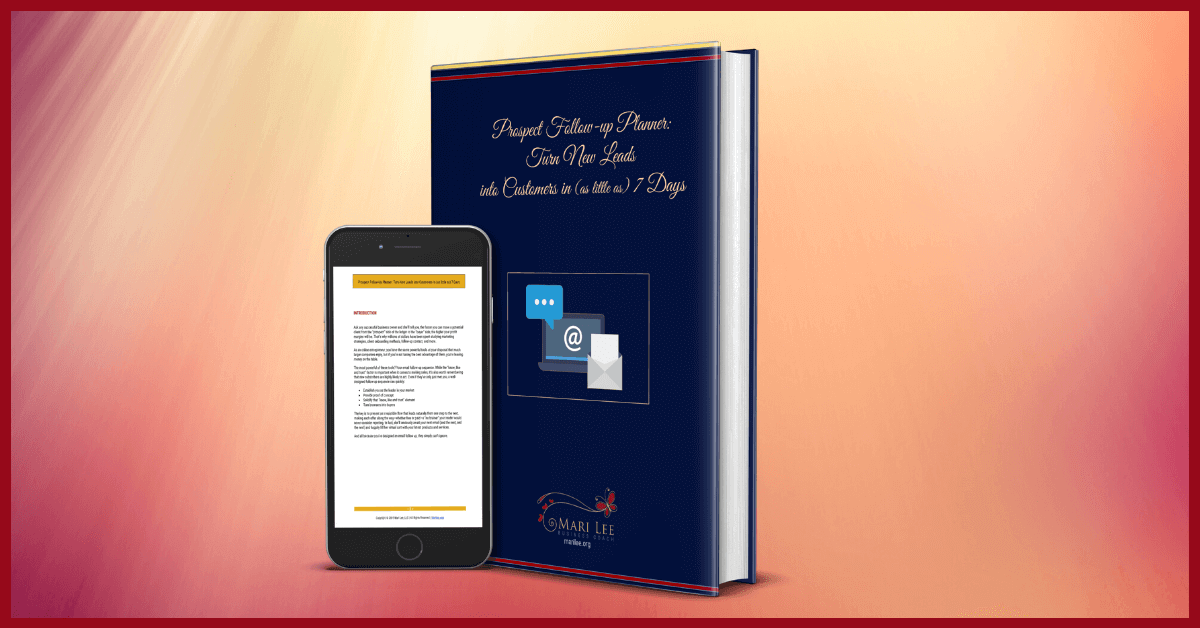 COMPLETE 9-STEP (FILLABLE) PLANNER FOR CREATING YOUR IRRESISTIBLE EMAIL SERIES WITH THE FOLLOWING EXTRAS:
Ideas for your freebie/lead magnet/opt-in
Tips and ideas on crafting compelling calls-to-action
Ideas on content to include in your emails
Email automation strategy
BONUS: 9 Fill-in-the-Blank High Converting Headlines Template Swipe File 
Examples of click-worthy subject lines
Things you WON'T have to do if you by the Prospect Follow-Up Planner:
Things you WILL have to do if you buy the Prospect Follow-Up Planner: 
Waste more valuable time performing countless internet searches on how to target, grow and get more sales from your list.
Stress about having no time to manage your list.
Pull your hair out trying to "connect all the dots."
Plan your email series alone.
Commit to doing the work. 
Follow the easy instructions on how to plan, create, and launch an 'awesome sauce' opt-in and email series.
THIS ALL SOUNDS GREAT BUT …
Is the Prospect Follow-Up Planner as good as it sounds?
YEP! That said, this is not 'get-rich-quick' so there's not magic wand included. But you do get a 9-step no-fluff outline that helps you devise a personalized plan to attract customers and sales out of thin air. 
How long will it take me to finish my planner?
That's up to you. If you hunker down and do the work, a reasonable time frame of completion is one weekend. But you can do it on a schedule and pace that's best for you.   
Is it cost REALLY only what is listed? Are there any hidden costs?
What happens after I pay?
First, near the bottom of the checkout page you'll see two checkboxes. Please don't uncheck the one that's already marked because we need that in place so we can deliver your planner to your inbox after you pay. 
Depending on how fast the internet is on the day you purchase, you will receive your planner instantly or within a few minutes. If you don't see it in your inbox, check your spam or junk folder. If you're a Gmail user, you can also check your Promotions tab.
Who is the Prospect Follow-Up Planner good for?
This is FOR you if … 
A service-based woman entrepreneur (whether just starting out, looking to get started or have been in biz for years)
Serious about growing your email marketing list
Tired of thinking about how to engage your subscribers
Willing to dig in and do the work
Ready to hear the 'cha-chings' of paying customers
It's NOT for you if …
You're not an action-taker or only a halfway action-taker
You're not committed 
You want to get-rich-quick
Do you offer a Satisfaction/Money Back Guarantee?
While I can't guarantee that the planner will skyrocket your list or line your pockets with cold cash, I can guarantee the quality of the content and my commitment to you. So if you don't find value in the planner, let me know within 7 days of your purchase and I will refund 50% of the price. 
IF YOU'RE STILL ON THE FENCE, LET ME ASK YOU THIS …
I understand that giving your hard-earned money on a digital product may be a stressful decision. But would you rather stay stuck and leave potential money on the table because you don't know how to strategically grow your list or tap into the goldmine it is or would you rather have a practical step-by-step outline showing you exactly how to turn your prospects into paying customers, building your biz into a revenue-generating empire and make your competitors wish they knew what you knew.
Finally! The step-by-step blueprint you've been praying for. 
Now you can get over your hump and start building your tribe of adoring fans who anxiously await your emails and happily fill their virtual carts with your latest products and services.
Whether you're a solopreneur or have a team and are just starting out or have been growing your biz for a while, this planner shows you how to appeal to the person who most needs and wants the information you have to offer, and tip the odds in your favor so you can turn your new leads into customers in as little as 7 days!
The Prospect Follow-Up Planner