Your content goes here. Edit or remove this text inline or in the module Content settings. You can also style every aspect of this content in the module Design settings and even apply custom CSS to this text in the module Advanced settings.

Thrive: Biz Reset Kickstart
You're a side hustler entrepreneur with big plans to build a thriving business so you can kick your day job to the curb. In fact, you've dreamed about working for yourself for so long, the weight of not doing so is almost becoming unbearable.
But there's one problem. You're stuck at a day job you hate because your side hustle isn't growing and you don't have enough to just quit. So you're stuck between a rock and a hard place with no silver lining in site. 
You're thinking, "if I could just get over this hump, my life would be so much better". 
Does this sound like you? Do you …
Let fear or other "stuff" within your control (i.e. – procrastination, etc.) hold you back in your business?
Have so many goals you don't know what to do first?
Wish you could throw caution to the wind and just go for it?
You want to BREAK FREE, not held back by your insecurity, fear, or other obstacle that has your business stuck. In other words, you want to get clear on your direction, feel confident about your decision(s), and achieve your goal(s).  
​But you don't know how to feel and do those things now. And you don't know who to ask. Or maybe you've asked your family or friends and they couldn't help you. Or you've performed countless searches on the internet, which only left you more confused.
 

Here's what I know.
Your dream to create the thriving biz you envision can still happen. 
Introducing …
Thrive: Biz Reset Kickstart 
Feature #1
You've got the answers you've searched for and are 100% clear on the direction of your business. (How empowering?) 
Feature #2
You've identified what's kept you stuck, moved past it, and you're blazing toward your goal. (Liberating!)
Feature #3
Your hope to turn your side hustle into a thriving biz is no longer just a hope. You're actually doing it. (Yes!)   
Feature #4
You're handing in your two-week notice and working only for yourself. (What would that mean to you?)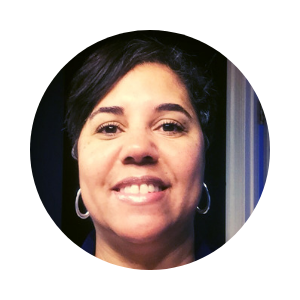 Hi, I'm Mari Lee. 
I'm an enterprising business coach who works with women entrepreneurs who feel lost and trapped in their day. They want to fire their boss and work only for themselves, but their biz isn't growing (or is just starting out) and don't have the funds to up and quit. I help them launch, grow and scale their side hustle with ease, so they can create a thriving biz, earn good money, and ditch their soul-sucking 9-5 (on a timetable best for them) without all the overwhelm. 
Thrive: Biz Reset Kickstart 

One 75-minute, power-packed, private coaching session with me via phone, Skype or Zoom. 
Here's what you get.
Biz Reset Questionnaire

In preparation of time together, you will receive a questionnaire to complete and submit back no less than 48 hours before our session. Your answers help us get right to work when we talk.
Biz Reset Clarity Session   
During our call, we work to get crystal clear on your top business goal and set your priorities together. We discuss what has you stuck and practical ways to move past it. At the end of our session, you have a clear 90-day action plan and know how to move your business forward with the clarity, direction, and confidence you desperately crave so you can grow your biz and get the heck out of dodge. 
Biz Reset Resource(s)
During our call, I will give you one or more resources to aid your journey moving forward. I may also provide resources and recommendations by email thereafter that might include additional tips, affirmations, or other practices designed specifically for you.
Biz Reset Check-in
In this 15-minute follow-up call held two weeks after our clarity session, we discuss and celebrate the progress you've made. And, if needed, we'll make a tweak here and there, so you can stay on the right track.
Are you ready to reset your business?  
I'm here to help you. That is my mission and purpose.  
Your investment – $97 
Here's how to get started.
Step 1 – Click on the – Yes, I'm ready – button. When my online scheduler opens, select the best date and time for your Kickstart session, and complete payment. Soon thereafter, you will receive an email confirming your appointment. If you don't see it, check your junk or spam folder.
Note:
Be sure to select your correct time zone.
When choosing your date, please select a date that is at least 48 hours away so you have time to complete and submit the Kickstart Express Questionnaire (Step 2) prior to your session.
Next steps
Step 2 – Approximately 24 hours after you receive your confirmation email, you will receive a second email that contains a link to your electronic welcome packet, which includes the Questionnaire. Included on the questionnaire is an area for you to electronically sign the Coaching Agreement. Please complete and submit the questionnaire no less than 48 hours prior to our session. 
Step 3 – When it's time for our session, I'll contact you and we'll dive right in. 
Instructions will be included in each email, so you don't have to worry with remembering the outlined steps.   
Interested in longer term support instead? ​We can design a custom package to meet your needs. Contact me for more information.